Awards, new products and our favorite recipes all for you...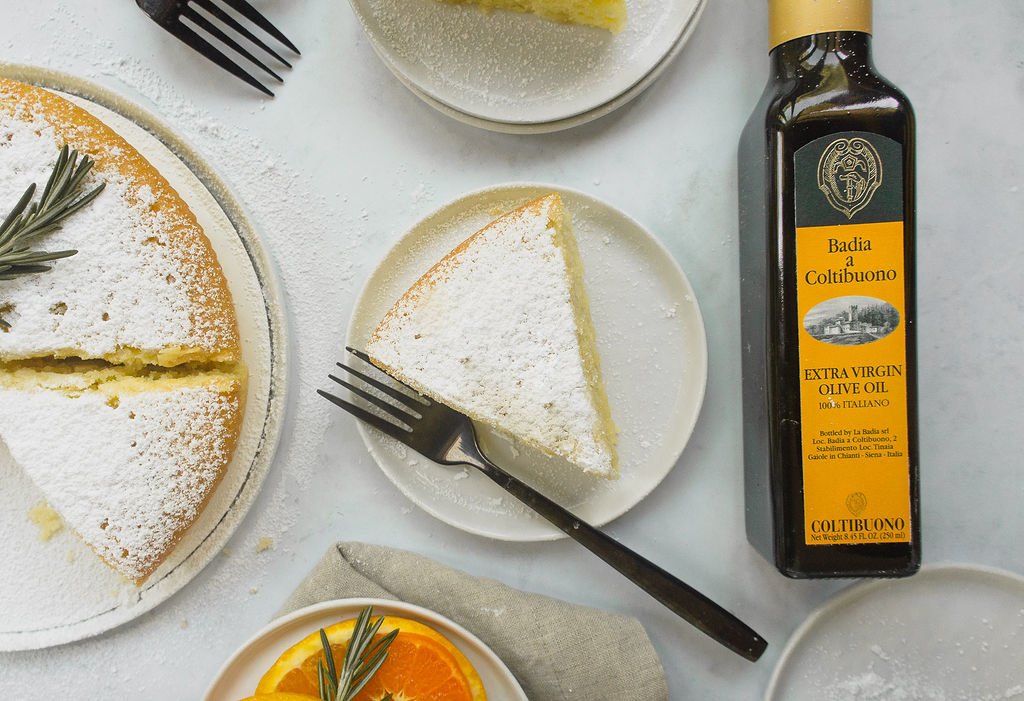 BADIA a COLTIBUONO X MY OLIVE OIL CAKE
It's always the right time for cake.
To mark the 60th anniversary of Badia a Coltibuono, we teamed up with Myoliveoilcake.com to bring you a limited collaboration. Each parcel contains a delicious olive oil cake made with this Tuscan extra virgin olive oil, light orange zest, and lots of love! Included is a promo code for 20% off at demedici.com.
Perfect for any occasion.
Badia is generations old, and Myolivecake is an enterprising online bakery and social media pioneer. Each is born from a drive to create and share their passion for good food.
Badia a Coltibuono
Celebrating 60 years of importing premium EVOO from Tuscany
Our father believed that the highest quality Extra Virgin Olive Oil could be like a fine wine. In 1962, 60 years ago, he introduced for the first time in Italy a single estate, freshly pressed, ultra-premium olive oil from our home, Badia a Coltibuono, the Abbey of the Good Harvest. He insisted that good oil only could be made by pressing the olives the same day they were harvested with the best equipment possible. Separating the olive varieties, picking each at its peak of maturity, and clearly printing the date the oil was bottled on the label to ensure freshness when it reached the customer.
Badia a Coltibuono's oil was the first Tuscan Extra Virgin Olive Oil imported into the USA in 1979. Since then, our family's oil has been the benchmark of quality in the industry and the heart of people who care most deeply about what they eat.
Sincerely, Emanuela & Roberto Stucchi Prinetti
My Olive Oil Cake
Because dessert should be enjoyed at any time of the day.
Growing up with an Italian family, baking has always been a part of my life, but I never thought it would become my passion turned career.
I started My Olive Oil Cake in July 2020, using the ovens of a local bakery. After three months, I left the accounting world and became a full-time baker.
Today, I spend my days baking in a commercial kitchen, sharing simply elegant cakes that blend sweet with savory nationwide. Because dessert should be enjoyed at any time of the day.
Michaela Lamberta